A new report from the House Oversight Committee says that leading gunmakers use "aggressive marketing tactics" which emphasize masculinity, and make 'veiled references' to white supremacist groups "like the Boogaloo Bois" (which isn't a 'far-right' group at all) in order to sell guns. In short, a massive gaslighting campaign.
"The business practices of these gun manufacturers are deeply disturbing, exploitative, and reckless," said Rep. Carolyn Maloney (D-NY), who chairs the committee.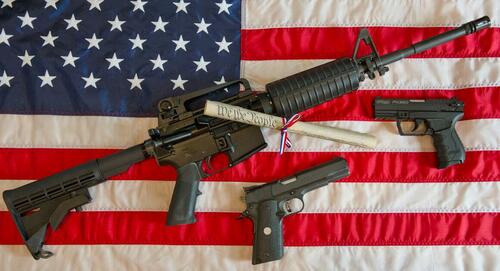 "The [gun] industry is both creating these customers and marketing to them. And therefore, it's propagating more of this radicalization," said Ryan Busse, a former firearms executive who has flipped to anti-gun, and testified before the House committee last week about "the dangerous ways that AR-15s are intertwined with political radicalization."
According to Busse, the gunmakers are targeting "this angry, young male, politically active, conservative, aggrieved, dreams of using the AR-15 to 'make things right in the world," adding "In other words– people who also fall right into domestic terror groups and radicalization and everything else."
Yikes.